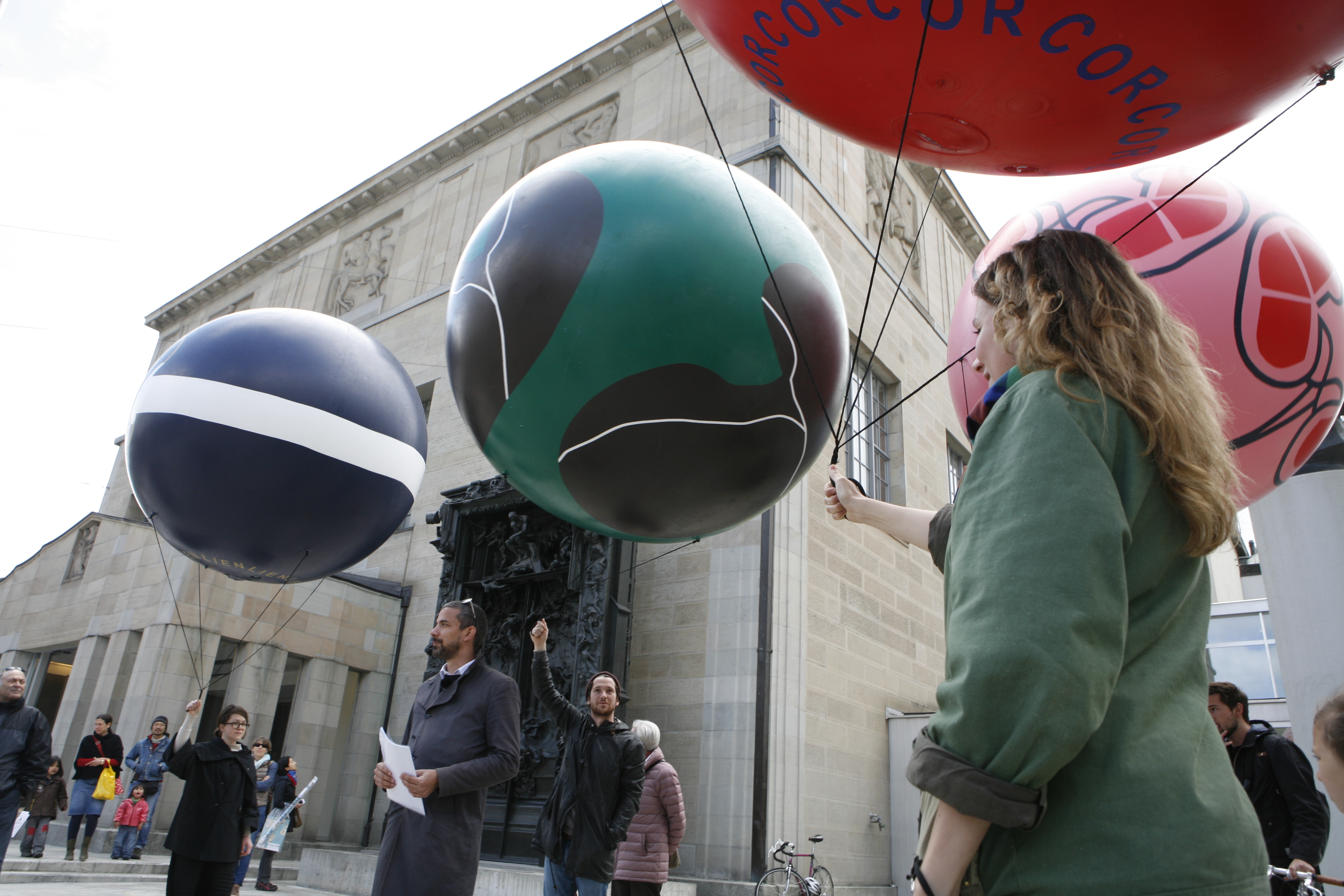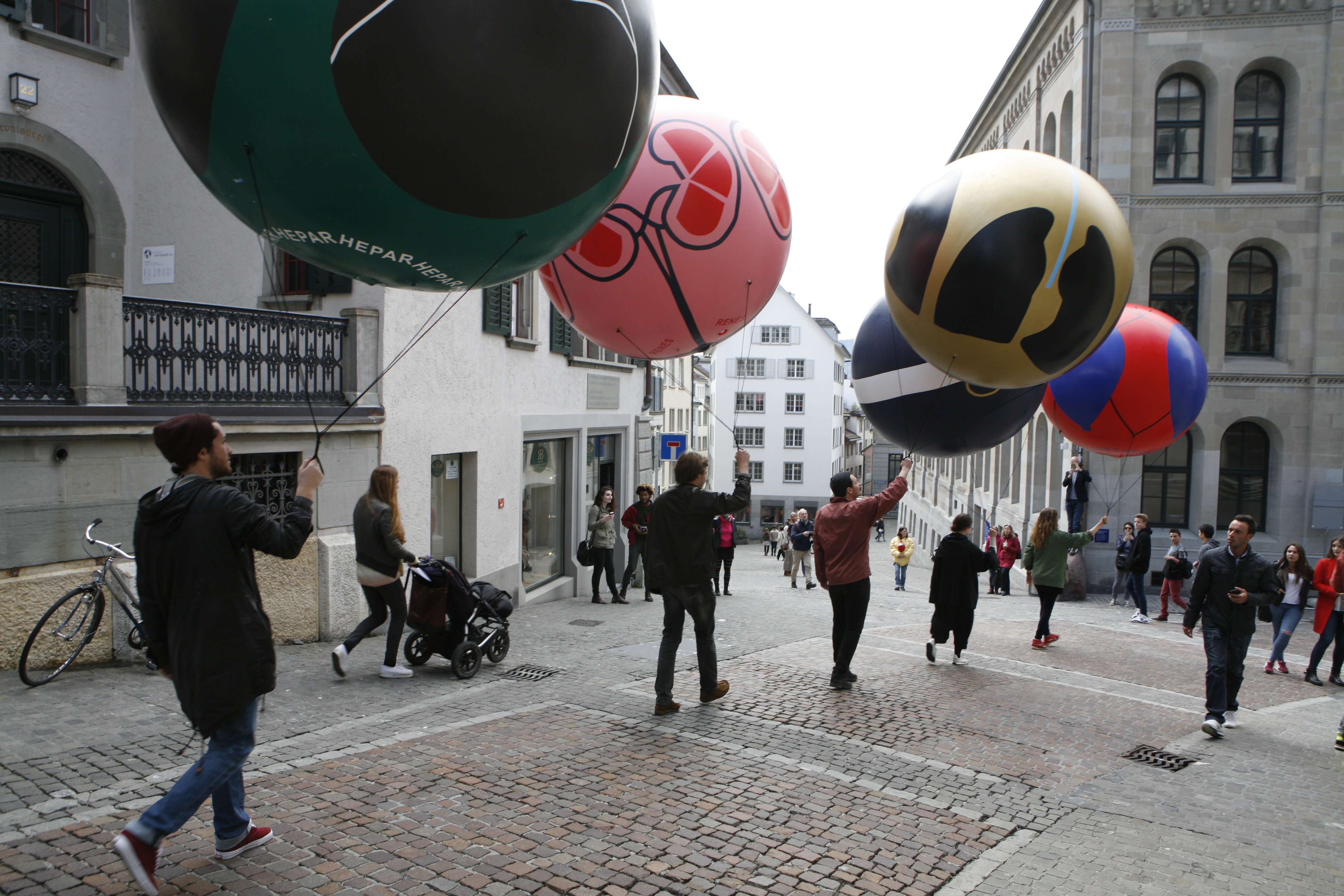 Tohu wâ bohū
2015
Ceiling extention at
Prediger Church Zurich
Five helium balloons and carrier
Each balloon 180cm diameter
At the invitation of Adrian Notz,
director of Cabaret Voltaire
and the STEO foundation
Photos: Nora Hauswirth, Nikkol Rot
In a solumn procession led by Paul Polaris, five large helium balloons bearing images of the five major organs, were carried by as many people from Heimplatz, just outside the Kunsthaus Zurich, into the Prediger Church. Inside the church they were released, hitting the ceiling with a bang. The images on the balloons - of a lung, liver, spleen, heart and kidney – united to form a kind of organic ceiling mural, a pneumatic iconoclasm, that at once celebrated, sanctified and worshipped the organic. Whilst the plan was to leave them until they naturally descended, after a week they were still there, and had to be manually removed.

In a publication entitled Invent the Future with Elements of the Past, religious scholar and author Dolores Zoe Bertschinger imagines how these icons, this iconoclasm may have been understood by the founding fathers of the Zurich Reformation.

Invent the Future with Elements of the Past is a project of STEO Foundation in collaboration with Hans Ulrich Obrist and the Cabaret Voltaire. This work was made in response to an invitation extended to twelve Zurich artists, to go on a walk with Lucius Burckhardt, founder of strollology.